Vending Machine Components For Sale
We have a range of different types of vending machine components for sale such as telemetry systems / remote monitoring systems, payment systems (note readers, coin mechanisms, cashless mechanisms).
If you would like to buy a vending machine component please peruse these vending machine components available for sale at your leisure.
Enquiries to buy vending machine components or to get a quote to buy a vending machine component can be made by submitting a request via the online form on the appropriate vending machine component for sale webpage.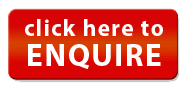 We are continually adding to our range of new vending components for sale, so keep an eye on this website.