Sanitary Vending Machines for Sale
Do you need a sanitary vending machine?
We provide sanitary vending machines for sale.
Talk to us about our range of sanitary vending machines for sale.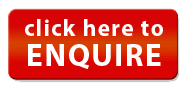 Sanitary vending machines for Sale are available to buy for your business in Australia.
A Sanitary Vending Machine is a Necessity for businesses in Australia.
These small wall mounted vending machines are becoming increasingly popular in businesses across Australia.
These machines, which dispense sanitary products like pads and tampons, offer numerous benefits and advantages to both businesses and their patrons.
Ensuring Constant Supply:
One of the primary benefits of sanitary vending machines is that they ensure a constant supply of pads, tampons, and napkins.
This is particularly important in workplaces, schools, and other commercial establishments where women may need these products unexpectedly.
Having a sanitary vending machine on-site means that women don't have to worry about being caught unprepared or even embarrassed.
Accessibility and Privacy:
Sanitary vending machines make female hygiene products more accessible.
They can be installed in various locations, ensuring that these essential items are within easy reach when needed.
Moreover, these wall mounted cashless machines provide better privacy, as they allow women to access sanitary products without having to ask someone else for assistance or help.
Affordability:
Another advantage of sanitary vending machines is that they dispense pads and tampons at very affordable prices.
This is particularly beneficial in rural areas or for individuals who may not have the economic power to buy these products.
24/7 Availability:
Sanitary vending machines ensure 24/7 availability of sanitary products.
This means that women can access these items at any time, providing relief from stress and anxiety associated with menstruation.
Health Benefits:
By providing immediate access to sanitary products, these vending machines contribute to better physical and mental health.
They help prevent infections and other health issues associated with high menstrual flow.
Enhancing Productivity and Goodwill:
In commercial spaces, sanitary vending machines can encourage better productivity.
They show that the business cares about the well-being of its employees and clients, which can help spread goodwill.
Tackling Taboos:
Sanitary product vending machines also play a crucial role in tackling taboos associated with menstruation.
By making these products readily available, they help spread awareness about menstrual hygiene and its importance.
Features:
* Cashless Payments - No Money to steal or collect.. all cashless debit or credit card payments go to your nominated bank account
* 10 x Product Selections
* 100 x Packs total holding for Sale
* Wall Mounted
* Space Saving
* Less of a Target for thieves NO CASH & Bolted to a wall.
Thus installing a sanitary vending machine in your business in Australia offers numerous benefits.
It ensures a constant supply of essential hygiene products, enhances accessibility and privacy, provides affordability, ensures 24/7 availability, contributes to better health, enhances productivity and goodwill, and helps tackle menstrual taboos.
Therefore, it's not just a need but a necessity for every business.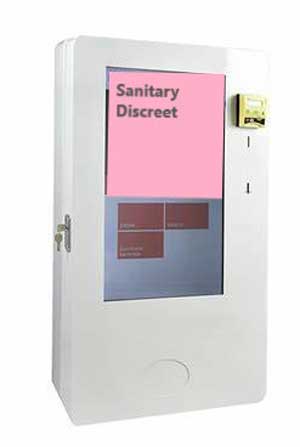 Please call or use our online website form for further information on how to buy, a Sanitary Vending Machine for Sale.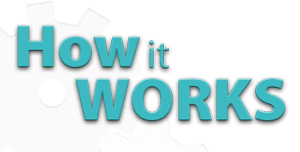 How Does It Work?
Simply fill out our new machine enquiry form.
We then call you, verify your requirements, organise for a appointment for you to come to our various site locations across Australia and touch, feel and see the vending machine (or vending machines if you would like more than one) for your business or idea.
We can make pointers on various sizes or particular functions of machines to suit your individual needs.
Our vending machine services to you are free and we take pride in contacting you in a very timely manner.
We always strive to ensure easy and quick placement of your newly purchased vending machine and you will not have to worry about a thing.
The vending machine can generally be installed in about 4-5 days from when you say YES, I want this vending machine and pay your "sales invoice".
You get to choose the type of products you want, we can even help to setup the vending machine and tailor make it for the prices of selections you have chosen to speed things up for your purchase. (You supply a plan-o-gram of products and prices to allow this).
If you want, your vending machine/s can even be put on a scheduled monthly or quarterly maintenance, which means, you do not have to worry about the machine getting serviced regularly. There are additional fees for this - ask us about it.