Condom Vending Machines for Sale
Do you need a condom vending machine?
We provide condom vending machines for sale.
Talk to us about our range of condom vending machines for sale.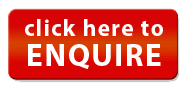 When it comes to safe and convenient protection, the future is here – introducing the best condom vending machine for sale in Australia.
Designed to meet the needs of today's sexually active individuals, this space saving, wall mounted, cashless payment acceptance cutting-edge condom machines offer a discreet and easily accessible solution for obtaining protection.
With a wide range of options available, being 10 x Selections these are a secure wall mounted, condom vending machines provide a convenient way to access condoms anytime, anywhere.
From busy city streets to college campuses, pubs,clubs and even hotels these machines are strategically located to ensure that no one is left without the protection they need.
Not only do these vending machines prioritize safety, but they also cater to personal preferences.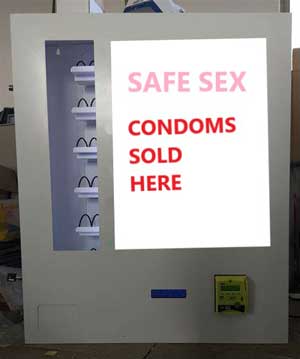 Condom vending machines can be a beneficial addition to a business in Australia for several reasons:
Public Health Promotion:
Condom vending machines promote safe sex practices, helping to prevent the spread of sexually transmitted infections (STIs) and unwanted pregnancies.
This aligns your business with public health initiatives and demonstrates a commitment to the wellbeing of your customers.
Convenience for Customers:
Having a condom vending machine on-site provides a convenient and discreet purchasing option for customers.
This can enhance the customer experience, particularly in venues such as bars, clubs, and hotels.
Revenue Generation:
While the primary purpose of these machines is to promote safe sex, they can also generate additional income for your business.
The products in the machine can be sold at a profit, providing a passive income stream.
Social Responsibility:
By installing condom vending machines, your business shows that it takes social responsibility seriously. It sends a message that you care about your customers' health and safety.
Attract More Customers:
Businesses that prioritize their customers' needs tend to attract more patrons.
By providing easy access to condoms, you may draw in customers who appreciate your consideration for their wellbeing.
Before installing a condom vending machine, it's important to consider the specific needs of your clientele and the nature of your business.
The machine should be placed in a discreet but accessible location to ensure user comfort. Remember, the goal is to promote safe sex while respecting the privacy of your customers.
Whether you're seeking a specific brand, size, or style, these devices offer a variety of options to suit every individual's needs.
In a world where sexual health is of utmost importance, the best condom vending machines in Australia from Vending Machines Australia are leading the way in providing safe and accessible protection for all.
Say goodbye to awkward conversations or inconvenient last minute store visits – with this condom vending machine available for you to buy, having customers and patrons staying protected has never been easier.
So, why wait?
Discover the future of safe and convenient protection with the best condom vending machine for sale in Australia.
Features:
* Cashless Payments - No Money to steal or collect..all cashless debit or credit card payments go to your nominated bank account
* 10 x Product Selections
* 100 x Packs total holding for Sale
* Wall Mounted
* Space Saving
* Less of a Target for thieves NO CASH & Bolted to a wall.
* Remote Monitoring - Know when to restock, what stock ,whats selling, sales
Call Us or fill in our online form for further information on a "Condom Vending Machine for Sale in Australia"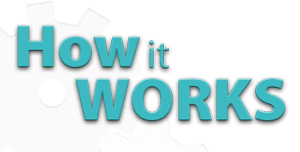 How Does It Work?
Simply fill out our new machine enquiry form.
We then call you, verify your requirements, organise for a appointment for you to come to our various site locations across Australia and touch, feel and see the vending machine (or vending machines if you would like more than one) for your business or idea.
We can make pointers on various sizes or particular functions of machines to suit your individual needs.
Our vending machine services to you are free and we take pride in contacting you in a very timely manner.
We always strive to ensure easy and quick placement of your newly purchased vending machine and you will not have to worry about a thing.
The vending machine can generally be installed in about 4-5 days from when you say YES, I want this vending machine and pay your "sales invoice".
You get to choose the type of products you want, we can even help to setup the vending machine and tailor make it for the prices of selections you have chosen to speed things up for your purchase. (You supply a plan-o-gram of products and prices to allow this).
If you want, your vending machine/s can even be put on a scheduled monthly or quarterly maintenance, which means, you do not have to worry about the machine getting serviced regularly. There are additional fees for this - ask us about it.