Alcohol Vending Machines for Sale
Do you need a alcohol vending machine?
We provide alcohol vending machines for sale.
Talk to us about our range of alcohol vending machines for sale.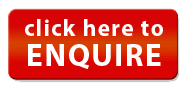 Boost Your Business with an Alcohol Vending Machine in Australia
Looking to enhance your Pub, Club, or Hotel in Australia?
We have on offer your "Alcohol Vending Machine for Sale in Australia"
Consider investing in an Alcohol Vending Machine
We have for you to consider to Buy a Alcohol vending machine for sale or to rent / lease one...that has Australia RSA Compliance, specially designed by us for Australia with the appropriate software to do this... to restrict the total amount of alcoholic beverages a patron can consume from the machine in a very "Responsible way".
Not only does it offer a convenient and enjoyable experience for your patrons, but it also promises a quick return on investment, especially if your establishment is frequently visited with 100's of patrons daily.
Our Alcohol Vending Machines are designed for unattended, automated and cashless sales of alcohol drinks and beverages of many sizes from 250ml to 600ml - cans or bottles of Beer, Champagne, Wine, Spirits, and Snacks plus many other products as well.
This is the top choice for hotels across Australia, making them the No. 1 hotel vending machine for sale in the country.
We have designed and successfully customised this type of vending machine for a very specific niche: Unattended Hotel Vending.
Many other vending machine suppliers have tried over the last 15 years to develop this and we are one of the first in Australia.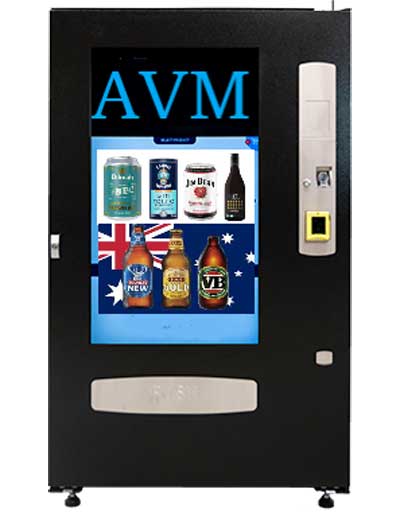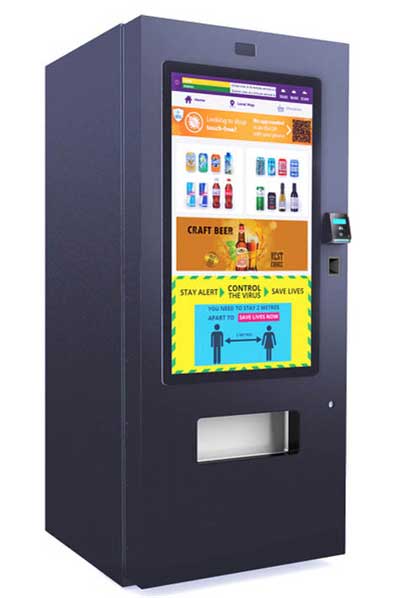 Why Choose To BUY our Alcohol Vending Machine for Sale?
* Customization: Showcase your brand with your logo and even colours to suit your venue by complete vinyl wrap on your very own Alcohol Vending Machine.
* Legal and Compliant: Our machines are RSA compliant and operate with cashless payment systems.
* 24/7 Service: Keep your guests happy around the clock with access to their favorite beverages and snacks.
* Cashless Payments: Credit or Debit card payments. No cash stored. Less of a target, less
* Remotely Monitored: Get up to minute data on current total sales, stock levels, product amounts sold and total inventory control.
* Multi Pricing: Set many different price levels for various beverages. Increases profits.
* Save on Wages: Minimise costs having NO extra Bar staff for special events or your busy trading days.
Maximize Your Profits
An Alcohol Vending Machine can significantly boost your sales and profits.
Place them in high traffic locations or near elevators and lobbies for maximum visibility.
If your hotel spans several floors, consider placing a machine on each level for added convenience.
Support and Maintenance
We provide comprehensive support on all our vending machines for sale, including spare parts, maintenance, and repairs.
Offering ease of mind ownership of any vending machine sold from us, by taking up our Scheduled Service Maintenance Plan.
Our technicians will come out quarterly to totally service your alcohol vending machine and keep in "Tip, Top Shape" giving you peace of mind and further enhancing your alcohol sales.
We also offer insights on optimal placement within your establishment to maximize sales.
Flexible Purchase Options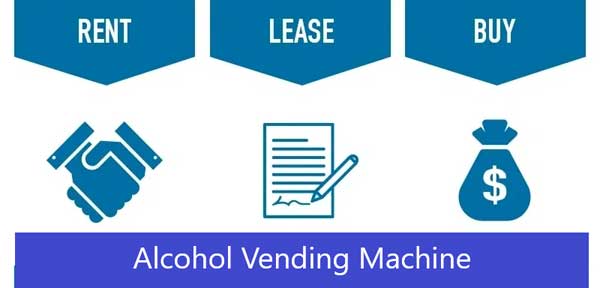 Whether you're looking to buy or lease an Alcohol Vending Machine, we've got you covered.
Our machines are a great way to diversify your offerings and capitalize on a unique niche in the hotel vending business. Let us show you how owning a alcohol vending machine can increase your bottom line and improve patron enjoyment especially when you conduct "special events and special venues".
Time saving from having to line up at a congested bar by being able to be left unattended, in a specific area...like a beer garden or dance music room to minimise wait times for an alcoholic beverage.
The Key to Success
The success of your hotel vending machine business hinges on several factors:
1. Choosing the right equipment from a reputable 30+ years, Australian based vending machine supplier.
2. Deciding whether to rent, buy or lease – always aim to maintain liquidity.
3. Ensuring your vending machine supplier can provide you with complete ongoing support.
4. Selecting profitable and secure site locations.
5. Keeping your machines fully operational and ready 24/7.
Interested in learning more about the best unattended Hotel-Motel solution in Australia?
Contact us today... Alcohol vending machines for sale.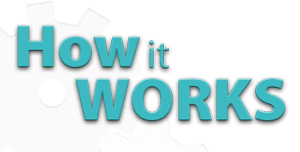 How Does It Work?
Simply fill out our new machine enquiry form.
We then call you, verify your requirements, organise for a appointment for you to come to our various site locations across Australia and touch, feel and see the vending machine (or vending machines if you would like more than one) for your business or idea.
We can make pointers on various sizes or particular functions of machines to suit your individual needs.
Our vending machine services to you are free and we take pride in contacting you in a very timely manner.
We always strive to ensure easy and quick placement of your newly purchased vending machine and you will not have to worry about a thing.
The vending machine can generally be installed in about 4-5 days from when you say YES, I want this vending machine and pay your "sales invoice".
You get to choose the type of products you want, we can even help to setup the vending machine and tailor make it for the prices of selections you have chosen to speed things up for your purchase. (You supply a plan-o-gram of products and prices to allow this).
If you want, your vending machine/s can even be put on a scheduled monthly or quarterly maintenance, which means, you do not have to worry about the machine getting serviced regularly. There are additional fees for this - ask us about it.