Food Vending Machines For Free
for Workplaces and Businesses
Do you need a free food vending machine for your workplace / business?
We provide free food vending machines for your workplace / business.
All our food vending machines come with free onsite service.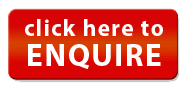 Food vending machines for free - Made Easy

In Australia's fast-paced workplace, staff and customers are seeking the convenience of meals and food, even healthy options during their day and or night.
We have developed a revolutionary solution that will not only enhance your staff / customer experience, but can also streamline your business operations.
Cut back on costs and treat your staff / visitors or even guests, to a vast selection of delicious, nutritionally balanced meals and food selections to satisfy all tastes and preferences.
Hotels and motels are now finding out about this fast, easy food solution.
Our Food Vending Machine FREE is a service solution that can offer your people a 24/7 self-service convenience, with accountability and control over what you stock and how much you sell it for.
Whether your staff or customers are craving a quick late meal or an early breakfast... We have made it easy.
Even if your workers want something to eat during normal business hours or after hours when shops are closed, our smart food vending machine solution allows you to offer this service.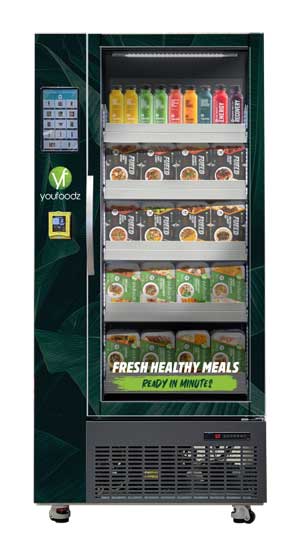 What does your staff or customer experience look like?
1. Use a cashless payment device or an app to initiate the transaction and open the Smart Food Vending Machine Fridge door.
2. Take desired products and, if needed, return undesired ones.
3. Simply close the door to complete the process.
How Can Our Food Vending Solution Work for you?
✓ Increased revenue: Boost profits by providing convenient opportunities to encourage additional purchases.
✓ Operational efficiency: All the benefits of an on-site shop without adding staff or losing sales when it is closed.Our machine works 24/7.
✓ Real-time inventory management: Accurately remotely monitor and track product availability and sales, stock levels in real time, optimise product assortments, avoid stock sold outs. No wasted space on empty shelves, ever. Know when to restock and what to restock it with.
✓ Data-driven insights drive profits and loyalty: Generate valuable data to gain insights into your staff audience preferences and purchasing patterns. For beneficial food chains with membership programs, personalise offerings and discounts, tailor marketing campaigns. Even Gyms can utilise this for healthy conscience people
✓ Fully secured with proven loss prevention technologies...ask us how !
The Shopper
The Shopper is the world's best practice and most popular food vending machine.
This machine was designed specifically to vend food items and can vend all fresh food including fruit, sandwiches, wraps, rolls, salads, refrigerated food, plates of food, pastries, milk and flavoured milk and tetra packs.
The machine has a Healthy control function that ensures that the products being vended are not compromised if the temperature falls outside of safety parameters.
The machine contains 9 shelves that can be configured to hold between 5 and 25 items per shelf.
It also has a Prefer Max feature that ensures that the side of the machine with the most products available for sale always comes to the front.
It allows you to do time of day discounting on selected sections of the machine so could be useful in ensuring that the highly perishable items are discounted at the end of the day.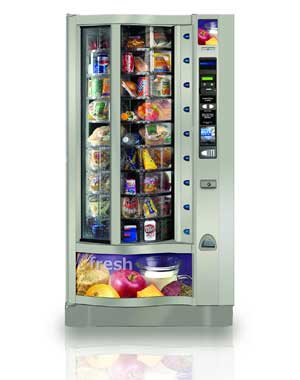 CRANE SHOPPER FRESH FOOD VENDING MACHINE
Has the following features:
* ✓ World's most popular fresh food vendor
* ✓ Cashless Payments
* ✓ Remote monitoring on sales, stock levels
* ✓ Provides full visibility of the product selections
* ✓ 'Prefer Max' returns the displayed shelf (drum) to the view with the most products still available for sale.
* ✓ Health control function for food safety
* ✓ Highly efficient environmentally friendly refrigeration system with the best air distribution system in the industry
* ✓ 9 shelves that can be configured to hold between 5 and 25 items per shelf
Dimensions – H 1830 mm, W 969 mm, D 782 mm, W 322 kg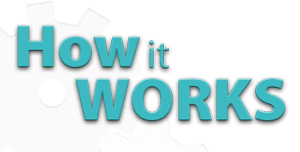 How Does It Work?
Simply fill out our free enquiry form.
We then call you, verify your requirements, organise for a appointment, come to your site and measure up to see where the vending machine (or vending machines if you would like more than one) will be placed.
Our vending machine services to you are free and we take pride in contacting you in a very timely manner.
We always strive to ensure easy and quick placement of your vending machine and you will not have to worry about a thing.
The vending machine will be installed in about 4-5 days from when you say "YES, I want this vending machine".
You get to choose the type of products you want, we set the vending machine up and tailor make it for the selections you have chosen.
Then all vending machines are put on a set weekly / fortnightly run, which means, they get serviced and regularly refilled with your chosen products and even changing products (some products you may want to change to suit your different tastes throughout the year).