Advantages of Digital Signage using Vending Machine Avertising
Vending Machine Advertising using Digital Signage
in a world of millennials equals increasing your sales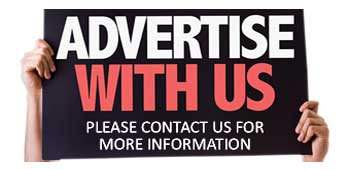 Vending Machine Advertising utilises the digital screen technology via digital display ... they are available nowadays from 7inch to 42inch.
And even bigger screen sizes will be available in the future.
Imagine a whole Vending machine WRAPPED in 2mm thick Advertising Screen ?
The BEST way in utilising vending machine digital signage displays is where there is a specific demografic or cutomer base.
Millennials who have $200 billion in spending power, are the perfect audience to boost sales with this method.
Advertisers and vending operators have combined their respective resources to come up with new opportunities for a vending machine.
They can now increase their value and revenue by adopting Vending Machine Digital Signage displays.
Not only does digital signage display ... bring in more customers, but it also generates advertising income, a new revenue stream.
There are numerous ways that vending machine advertising is benefiting advertisers,owners,sites with vending machines, it is as follows:
An increase in sales - When customers stop to use a vending machine, they are usually ready to buy something.
With a Advertising Vending Machine fitted with digital screen, you have an effective way of communicating and advertising your PRODUCT to this potential customer ... right at the point of purchase.
You can take advantage of the display advertisement with animated screens that use sound and motion ... to grab the attention of the person and promote products.
Quickly promote your business and OFFERS - to a targeted audience thereby increasing your sales.
A new customer can get a Q-CODE off your Advertisment from the vending machine and bring to your store to buy and get the discount. Straight into the point of sale !
That way you see the reults and possibly very quickly.
Advertisng your Number or email ... the NEW customer can Photograh your ad save it to their phone and then enquire day or night.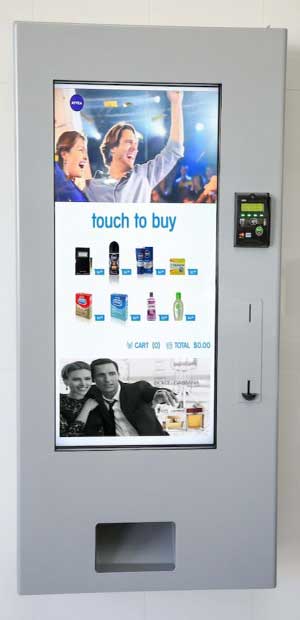 TARGETED ADVERTISING
Using Vending Machine Advertising thruout our networks can ensure you TARGET your potential customers.
Vending Machines are located in Pubs,Clubs, Hotels, Motels,Train stations,Large and small local Businesses, Government building and departments, Hospitals, Airports, Mining Camps, Military Installations, Corporate Offices,HiRise appartment blocks,
24 Hour-7 day trading VendingShops... in all suburbs (coming sooner than you think)
Utilising our Vending Machine Advertising Network...you can advertisie in places you would never be able to normally go...
having retail signage,hotel signage,digital menu boards,signage design, point of sale advertising, in store advertising ... All in the one economical targeted advertisng campain.
What type of Vendng Machines are there:
Drink, Snack,Combination,Condom,Toiletries,Sanitary, Coffee, Frozen Food, Ice Cream, Meal, Pizza, Skill Game, ICE, Water and even more coming soon...Mobile phone and accesories,Flowers,Beach Machines..Surfing wax sunscreen, Thongs ,Shoes,Watches,
You name it ...there usually is a Vending machine...that's selling it.
Comparing the benefits of using Vending Machine Advertising versus TV advertising for targeting local viewing audiences.
It was not long ago that TV was accepted as " The best medium for advertising !"
Now NEW technologies via Cashless Vending Machines fitted with Digital signage systems compete with the old trusty TV.
The most recent development is Digital Signage technology.
Using digital signage on vending machines provides businesses the option to show their promotional material to their audiences....at a fraction of the cost of TV advertising.
Your potential customer just doesnt just hear your AD ...like on the radio, but can also Visually See your AD...when their at work or out and about during the day or night.
Another advantage of displaying advertisements with the use of digital screens on vending machines is the ability to target your local audience.
It is of NO use in having an advertisement, advising of a upcoming sale, or promoting your business and its services ...to an audience that is thousand miles away.
Instead, businesses need to focus on their local community - Vending Machine Advertising..digital signage displays are able to do that cheaply,targeted & successfully.
Using digital signage managed by your own business gives the business more control over what may be displayed and at what time.
When advertisements are scheduled with your local TV or Radio station, the business will not be able to make any last minute changes or edits to the advertisement, as the TV stations are the one who dictate terms and time slots as available, depending on the available budget.
Additionally, digital signage provides the possibility to have several display screens installed in strategic points, to address the business audience.
Digital signage lets the business edit or manage their advertising strategy on demand, based on their present promotion plan.
Unlike this option, advertising on television is restrictive as the commercials have to be scheduled in advance and cannot be changed to reflect any changes in the businesses marketing plan.
Even if replacing advertisements with a broadcaster is possible, it is almost impossible to generate a new commercial reflecting the required changes; as the cost of development of TV advertising is high and time consuming.
This presents vending machine advertising digital signage with a distinct advantage over TV advertising due to its flexibility and ability to target viewers.
Setting up a digital signage solution is now affordable and can be done for under $200 + gst per month.
The cost of televisions and computers has come down substantially, making the endeavor truly affordable; in addition, the digital signage is easy to use and allows the business owner to manage their digital display with ease.
The advertising comes bundled with advertisement creation extremely easy and in the process the business to use professional graphic designers or advertising agencies who are specialising in this new form of advertising.
For most businesses, vending machine advertising using digital signage is a economical solution when it comes to advertising ones business.
If the business has a limited budget and can manage their own advertising strategy using , the best thing is to change over to digital signage technology; which will save on advertising costs and your businesses marketing is going to be more cost & sales effective.
NEED An increase in biz revenue - Advertisers spend money on TV ads, and some manufacturers importers even pay for shelf space in grocery store, which means they should consider have ads running on advertising vending machines.

If you need to Market your business or your a Advertisng Co... looking to expand your customers horizons and profits
Please CONTACT US via phone or this FORM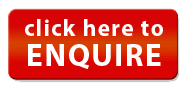 As a vending operator, you can increase your revenue because you can begin selling advertising space to manufacturers and advertisers. It is a great platform that businesses can use to engage their audience. Using QR codes, the advertiser or the operator can track the performance of the machine. They may simply have to offer a coupon that can be downloaded using the QR code and followed.
Ambiance - Older vending machines were big and rather obnoxious. As such, they were limited to high-end establishments. Today, they come equipped with digital signage displays and touch screens that are interactive. The content on the screen tends to be both, attractive and engaging. Since the world has gone digital, these vending machines fit just about anywhere.
Flexibility - Traditional signage was static and did not provide any room for customization or flexibility. With digital signage over traditional vending machines, you have this ability. Since there is a shelf life to all content, businesses have to change the poster on their traditional vending machine from time to time, which is both time consuming and expensive. With digital signage, this cost is eliminated. You can directly customize as needed and make immediate changes as information becomes outdated. You also have lots of other opportunities for engagement with a digital program. Since it is interactive, you can tailor it to the users you have.
Enhanced customer engagement - Perhaps the most significant of all the advantages of digital signage is how they can engage the younger generations who prefer to have digital experiences. Millennials who make up 25% of the population today have a mass buying power of $200 billion. They value two things the most: digital experience and customization. With digital signage, you are able to customize the content being displayed, based on the targeted audience. The screens also make it easy for the user to navigate the available menu, see what their options are and then select any customizations they need to meet specific preferences.
With digital signage, your advertising will be more interactive than it has ever been in the past. It is also a visually satisfying experience with vibrant graphics and promotions that are interactive. Given text and graphics with motion, human prefer the latter. As such, we tend to gravitate to and spend more time at a vending machine that is interactive.
Vending machines are also becoming more intelligent They are made to detect individual viewers and respond to their needs quickly. This feature heightens the engagement of consumers. The way this has been done is by programming the digital signage so as it displays a particular bit of information or content that has been triggered by the purchase made.
Creating experiences - Companies that are thinking further ahead are taking the idea of experiential marketing quicker. For example, Pepsi had a vending machine called 'The Pepsi Like Machine,' which accepted Facebook Likes instead of money. Once you liked their Facebook page, you got a Pepsi at no cost. To log on to Facebook, there was a 42- inch digital signage screen. This experience was very memorable, and Pepsi was able to collect plenty of data from that one small experiment.
Local - In the food industry, this is buzzworthy.
Local micro market and vending operators can use the digital screen to run a variety of local news items. Targeting a micro market includes various types of information such as an art exhibition downtown or real-time updates on how the local high school's football game. Companies may also want to display internal news or announcements or on behalf of the community for group events such as blood drives, or marathons. One of the most favorite items to show on a screen is either current weather or weekly forecast, as most people are interested in knowing this.
Digital signage is taking the world by storm and any vendor looking to increase sales, will eventually want to take this route. The technology is evolving, and the marketplace is still wide open. Additionally, corporations can make use of the screens by passing on information about their company to an audience who may enjoy their services or products. This specific way of targeting communication is also an excellent way to carry out some polling and get customer feedback from those who frequent your office or other establishments.
Millennials who live in a technology filled world will find an organization with digital signage quite forward thinking. Considering that Millennials have a $200 billion collective buying power, targeting this particular client may not be a bad idea at all.
If you have not considered replacing your old vending machines with digital signage vending machines, hopefully, this article has given you reasons as to why you should.