Vending Machines Australia
Vending Machines - Vending Machine Services & Repairs - Vending Machine Spares & Parts
Welcome to Vending Machines Australia, Australia's one stop online shop for vending machines and vending machine services or anything vending machine related in Australia.
We provide vending machines and vending machine services all over Australia.
Whether you live in Brisbane, Gold Coast, Sydney, Canberra, Newcastle, Hunter Valley, Gosford, Central Coast, Hobart, Melbourne, Adelaide, Perth, Darwin or the surrounding areas we can provide for all your vending machine or general vending service requirements.
We also provide our vending machine services in all major Australian towns outside of the major cities.



Vending Services for Businesses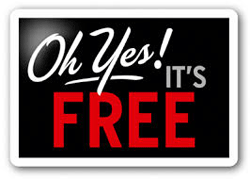 Free vending machines for your business
Free vending machine services for your business
Free combination "combo" vending machines
Free drink vending machines
Free snack vending machines
Free healthy vending machines
Free coffee vending machines
Free cigarette vending machines
Free ice vending machines
Free PPE (Safety) vending machines
Team of Vending Experts


We have assembled a team of vending experts, with over 50 years combined vending experience, to service you our customer.
From our team of vending experts, people who have worked in the vending industry for periods of up to 35 years, we can draw upon a vast range of REAL vending experience in problem solving, adapting and giving solutions.

On our website we provide a variety of vending services that are all in one location.

Our vending services are nationwide and we can arrange to supply, install, fix, repair, replace or transport vending machines and vending equipment

We have been around the vending industry for some time now and have the background to assist you with all your vending machine and equipment needs.
You can be happy to know that we can arrange anything in vending!

Please let us know if there is anything we can do for you ... if you need any help, advice or insight please just call or email us.
Getting a Free Vending Machine
How it Works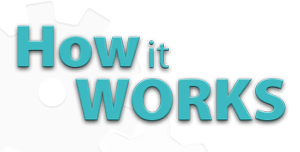 Simply fill out our free enquiry form.
We then call you, verify your requirements, organise for a appointment, come to your site and measure up to see where the vending machine (or vending machines if you would like more than one) will be placed.
Our vending machine services to you are free and we take pride in contacting you in a very timely manner.
We always strive to ensure easy and quick placement of your vending machine and you will not have to worry about a thing.
The vending machine will be installed in about 4-5 days from when you say "YES, I want this vending machine".
You get to choose the type of products you want, we set the vending machine up and tailor make it for the selections you have chosen.
Then all vending machines are put on a set weekly / fortnightly run, which means, they get serviced and regularly refilled with your chosen products and even changing products (some products you may want to change to suit your different tastes throughout the year).
Vending Services for Vending Operators
New vending machines for sale
Used vending machines for sale
Vending machines site locations services
Vending machines sites for sale
Vending machine note readers for sale
Vending machine coin mechs for sale
Vending machine telemetry systems for sale
Vending machine spares for sale
Vending machine parts for sale
Vending machines repairs
Vending machines services
Finance for Vending Machines and Vending Businesses
New vending machines finance
Used vending machines finance
Finance for vending machine businesses
Vending machines finance for owners / operators