Snack Vending Machines for Sale
Do you need a snack vending machine?
We provide snack vending machines for sale.
Talk to us about our range of snack vending machines for sale.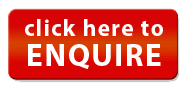 Snack Vending Machines for Sale
Need a Snack vending machine to keep your staff and customers satisfied.
Help your staff or customers to get a quick snack or fix from one of our snack vending machines for sale.

Look no further as below are some snack vending machines for sale that you can buy or rent, that can almost supply and sell anything you want.
Sporting six adjustable and easily configurable shelves / trays, many selections that can even be coupled to work together, saving time, you can vend anything from a packet of peanuts to meals, to fudge brownies.
Check out these snack vending machines for sale:
CRANE MEDIA 2 AMBIENT VENDING MACHINES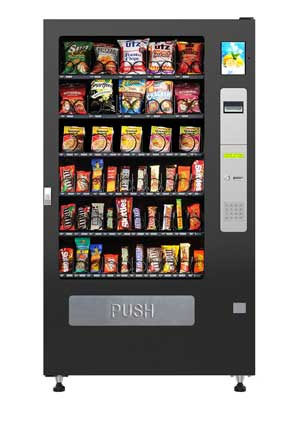 Rent from $55.46 p/week. Enquire Now!

* ✓ Sells (vends)s non-refrigerated, ambient products with an attractive product display
* ✓ Faster performance delivering unparalleled speed, reliability and screen responsiveness
* ✓ Higher engagement with a larger 9" touchscreen with full-motion video
* ✓ Increased sales with suggestive selling and digital advertising
* ✓ Shopping cart featuring multi-product purchases with one, simple transaction
* ✓ Inform consumers with a large display of easy-to-read product information such as nutritional facts, custom graphics and promotions
* ✓ The 6 Wide model offers the largest variety of selections – 20% more than competitorsSNACK -VM5-Ambient-snack-vending-machine-.jpg
* ✓ Cashless payment with a built-in and intuitive cashless solution
* ✓ Remote management of planograms and nutritional information over the air
CRANE Merchant MEDIA 6 Snack
Dimensions: 4 Wide – H 1830 mm, W 833 mm, D 978 mm, W 232 kg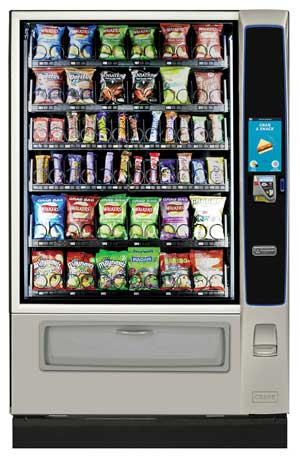 Crane Merchant Snack Narrow
Dimensions: 6 Wide – H 1830 mm, W 1112 mm, D 978 mm, W 277 kg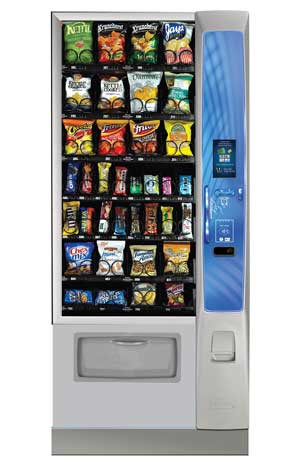 VM AMBIENT SERIES SNACK VENDING MACHINES
Rent from $25.87 p/week. Enquire Now!
* ✓ LED lighting to enhance product presentation and reduce energy costs
* ✓ Vandal resistant stainless steel keypad
* ✓ Guaranteed delivery system
* ✓ 90 degree door for tight spaces
* ✓ Secure door with wrap around anti vandal enclosures
* ✓ Cashless Payment Acceptance-Credit / debit cards
* ✓ Remote monitoring ability
Snack VM3 Ambient
Dimensions: VM3 Ambient – H 1830mm, W 735mm, D 785mm, W 230kg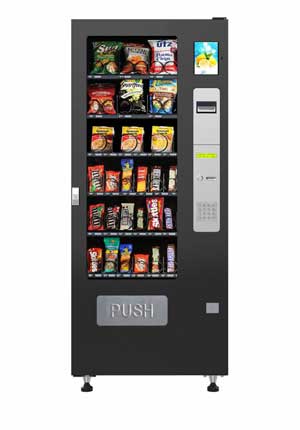 Snack VM4 Ambient
Dimensions: VM4 Ambient – H 1830mm, W 895mm, D 785mm, W 260kg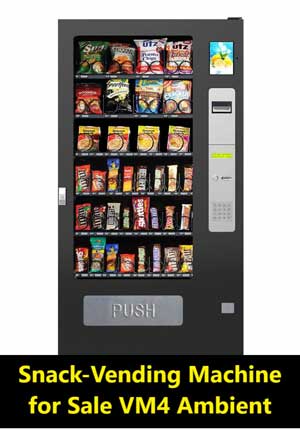 Snack VM5 Ambient
Dimensions: VM5 Ambient – H 1830mm, W 1045mm, D 776mm, W 290kg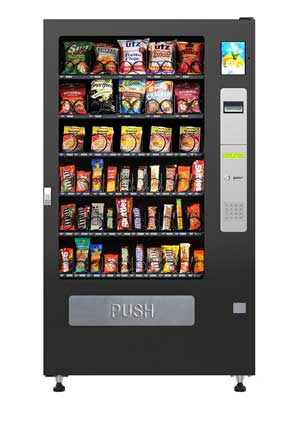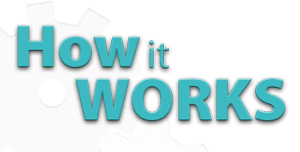 How Does It Work?
Simply fill out our new machine enquiry form.
We then call you, verify your requirements, organise for a appointment for you to come to our various site locations across Australia and touch, feel and see the vending machine (or vending machines if you would like more than one) for your business or idea.
We can make pointers on various sizes or particular functions of machines to suit your individual needs.
Our vending machine services to you are free and we take pride in contacting you in a very timely manner.
We always strive to ensure easy and quick placement of your newly purchased vending machine and you will not have to worry about a thing.
The vending machine can generally be installed in about 4-5 days from when you say YES, I want this vending machine and pay your "sales invoice".
You get to choose the type of products you want, we can even help to setup the vending machine and tailor make it for the prices of selections you have chosen to speed things up for your purchase. (You supply a plan-o-gram of products and prices to allow this).
If you want, your vending machine/s can even be put on a scheduled monthly or quarterly maintenance, which means, you do not have to worry about the machine getting serviced regularly. There are additional fees for this - ask us about it.