Vending Machines For Sale

Vending Machine Sales & Services Australia Wide - No Contracts, No Obligations
Find vending machines for sale!
Do you want to find a vending machine for sale for your workplace or business?
Looking to buy a vending machine for your workplace / business?
Look no further, we can provide you with any type of vending machines for sale that you may require such as:
* Combination Vending Machine
* Drink Vending Machines
* Snack Vending Machines
* Healthy Vending Machines
* Coffee Vending Machines
* Cigarette Vending Machines
* PPE Vending Machines
* Condom Vending Machines
* Sanitary Vending Machines
* Cosmetics Vending Machines
* Food Vending Machines
* Alcohol Vending Machines
* Ice Vending Machines
* Specialised Vending Machines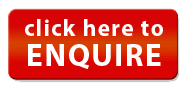 Reliable Vending Machines are now available for sale for your business workplace large and small throughout most areas of Australia.
Whether your business or workplace is located in Brisbane, Sydney, Canberra, Newcastle, Melbourne, Adelaide, Hobart, Perth, Darwin or any other large town or city in Australia, we can provide the ideal vending machine for your business and our vending technitions can also provide regular and reliablescheduled maintenance services.
Customer service is our philosophy... it's all about your choice.
We offer the LARGEST choice of vending machines in Australia to choose from.
ALL our products are well known Australian imported machines, for all types of products... not just drinks and snacks.

Vending machines have come along way.
They can sell a multitude of different types of products nowadays.
If you're not sure...Just ask us!
Our network of Australia wide vending machine importers and suppliers means we can assist you as the one stop for obtaining prices and information on the right vending machines for you.
You and your staff will have a wonderful time in deciding your choice of products to put in your vending machine.
Our aim is to keep our clients... happy!
Vending in our opinion is about personalized service and the confidence in our products that ensures that our clients are happy... and if our clients are happy then so are we!
Our team can setup regular scheduled maintenance services on your vending machines on a monthly or quarterly basis.
Vendors (vending machines) can be positioned wherever they are at the most convenient for you and if required they can be repositioned by our team at no extra cost to you.
You just need a standard 10 amp PowerPoint!
We can even assist to point you in the right direction to provide full insurance cover on all of your machines.
This insurance cover can include full product liability and public liability insurances (which covers staff as well) for damaged or broken machine, vandalism, fire and theft.
We can help you to decide & give advice to provide the right machine/s for your workplace business:
* The latest smart machines – energy efficient, versatile, reliable!
* Advice on the best products, to have at the best prices.
* TIP: You should always have a Mixture of standard and healthy options in your machine for staff or customers.You sell more
* Guaranteed product delivery
* Remote monitoring on stock and Sales

* Vending solutions for small, medium and large business
* Buy either NEW or USED well maintained, clean and hygienic vending machines
* All machines can be fitted with coin mechanisms and note readers ($20, $10, $5 notes) giving the exact change!
* Your vending machine can have the latest cashless payment systems to accept credit/ debit cards or even pay by mobile with a QR code.
We are the Experts in Vending Machines for Sale in Australia!
We supply vending machines for sale that are tailor made for your workplace, cutting down on the time that employees spend outside of the office looking for a drink or a bite to eat.
Having over 100 years of combined vending machine knowledge and experience puts us in a higher league than alot of others.
Having a vending machine at your workplace that dispenses cold drinks, leading brand energy drinks, snacks, coffee or healthy products is a convenient time saving extra service for your staff as well as your customers.
Enjoy the benefits of a fully serviced vending machine at your workplace, without to much fuss and you "Keep all the profits".
We offer a vast and fantastic range of vending machines for sale with a wide range of imported Amercian, European and Chinese high quality, modern vending machines.
If you are concerned about size or space being a problem, have no fear - we also have a range of small compact vending machines for sale available to suit your workplace, to get into those tiny door spaces.
We can also maintain and service your vending machine at your expense.
All NEW vending machines for sale come with statutory 12 months warranty on Parts only - Not Labour
One of our vending team will call to your workplace regularly to ensure that your machine is working well, cleaned and serviced.
We liaise with you to make sure that we provide the products you choose.
We provide an easy hassle free vending machine service.
Fill out our online enquiry form and one of our trained staff will give you a call to discuss your needs.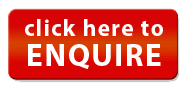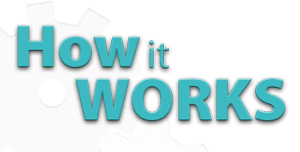 How Does It Work?
Simply fill out our new machine enquiry form.
We then call you, verify your requirements, organise for a appointment for you to come to our various site locations across Australia and touch, feel and see the vending machine (or vending machines if you would like more than one) for your business or idea.
We can make pointers on various sizes or particular functions of machines to suit your individual needs.
Our vending machine services to you are free and we take pride in contacting you in a very timely manner.
We always strive to ensure easy and quick placement of your newly purchased vending machine and you will not have to worry about a thing.
The vending machine can generally be installed in about 4-5 days from when you say YES, I want this vending machine and pay your "sales invoice".
You get to choose the type of products you want, we can even help to setup the vending machine and tailor make it for the prices of selections you have chosen to speed things up for your purchase. (You supply a plan-o-gram of products and prices to allow this).
If you want, your vending machine/s can even be put on a scheduled monthly or quarterly maintenance, which means, you do not have to worry about the machine getting serviced regularly. There are additional fees for this - ask us about it.