Vending Machine Finance
We can help you to secure your own financial future and a enjoyable lifestyle through buying / owning vending machines.
Vending Machines Australia (VMA) has supported and instigated the establishment of many a new vending machine business, by providing customers with honest and practical information plus offering choices to arrange flexible financial solutions for vending machine finance.
Vending Finance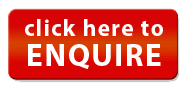 Click on the button above to learn more or to

Make an application from our partner website

There are many types of finance available to the right applicants.
Leasing Vending Machines - Get tax benefits
Vending Machines Australia (VMA) can assist you to purchase / buy vending machines... via lease / rental arrangements or a loan.
This allows you to reduce your financial cash outlay and free up your cash flow.
Plus if you choose to lease the vending machines you buy... they are 100% per cent tax deductable, which can significantly reduce your tax burden on your vending business.
Another major advantage of leasing vending machines is that you can eventually own them.
At the end of the lease beacause you have made all of the payments, the vending machine is totally yours.
Let us help you.
Vending Machines Australia (VMA) facilitates the vending machine lease agreement between yourself and the funding partner, taking the headache out of financing.
Via our partner we also offer:
Tailored financial arrangements
No deposit, full /100% finance available
Quick Approval
Great Tax benefits
Mid to long term payment options
Management of business cashflow & capital
Professional support
Vending Finance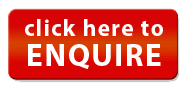 Click on the button above to learn more or to

Make an application from our partner website

Vending machines are a growth industry.
In recent years, we have seen tremendous growth within the Australian vending machine industry.
In part, this has been supported by new technologies via cashless vending solutions and incorporates remote monitoring... which enables owner / vending operators to closely monitor sales, trends, stock levels and replenish stock levels in vending machines quickly & efficiently – thus helping you take advantage of customer demands.
Smart Vending technology makes vending easy.
Consider ordering products online and having them delivered directly to you.
At Vending Machines Australia VMA , we have an established chain of local vending machine wholesalers who can supply your vending machines quickly.
Even in some vending niches we can arrange for your machine to be replenished with stock ...direct to your sited machine.
That's service!
NO Cost - Ongoing advice and support
We can help train you in all aspects of vending machine operations and provide you with ongoing support, trained experienced vending machine technitions for repairs / maintenance... in person, on the phone and online.
Together, we can assist you in securing your financial success in vending.
Take the first step today.
Call Vending Machines Australia (VMA) today to learn more about our partner vending machine finance options and lease / rental deals, available to ABN holders... Australia wide.