Vending Machine Site Location Services
 
Site Finder - Site Locator for Vending Machines
Quality Vending Locations For Your Vending Machines
Are you a vending machine operator?
Do you need sites for your vending machines?
We provide vending machine sites for vending machine operators.
We provide our vending machine site location services for all major Australian capital cities as well as all major towns in Australia.
Click on the button below to register your interest with us for receiving leads for any new vending machine sites that are available for you in your area.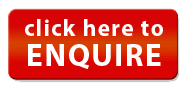 The most important part of any vending machine business is location.
For a vending machine business to be successful you must firstly have secure site locations that will suit your vending machine type, size and capacity.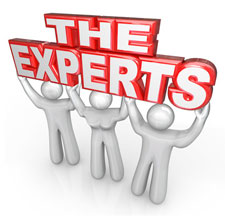 We have been providing site locating services for vending machine owner operators since 2006 throughout many areas of New South Wales, Queensland, Victoria, South Australia, Western Australia, Australian Capital Territory and Northern Territory.
We can locate sites for all different types of vending machines including combination, drinks, snacks, healthy, coffee cigarette, PPE and ice.
We can even provide site locating services for any new types of vending machines. Just let us know what type of vending machine you have and we will find sites for you.
Your vending machines can be placed in suitable workplaces such as factories, workshops, offices, warehouses, transport depots, building sites, retail outlets, colleges, schools etc in your local area or an area of your choice.
All our leads are "fresh" and are sent to you immediately via an email.
The email lead lists the customers business details, number of staff and visitors, contact names, hours of operation, etc and is supplied for each and every vending machine to be installed.
Why Use Our Vending Machine Site Location Sevices
There are several benefits and advantages why you might want to use our vending machine site location services:
Firstly, your time and quality of life is valuable!
The many hours, days and even weeks spent searching for locations could be much better invested in your work, business or family.
Also most people do not enjoy rejection and searching for vending locations generally requires that you be willing to endure lots of it.
Our many years of experience. Although there is no way to guarantee any amount of income from a vending location and no return is expressed or implied, experience has shown that a properly serviced vending location found for you can pay for itself often in just a few months or less and can last many years. Some of the locations we have secured have lasted for years and are still in place. This can make your decision to begin using our locating services an investment that can potentially pay for itself over and over for many years to come.
Our professionalism and integrity. Every vending machine location we find for you is subject to your inspection, approval and acceptance!
Our service takes the stress and guess work out of locating your machines.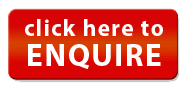 New Vending Machine Operators
A vending machine route with numerous well-paying vending locations and a desire to earn a full time income for a part time investment may be your idea of the Australian dream.
However, the difficult part for any new vending machine operator entering the vending industry is finding the quality locations to place machines.
Few vending operators realise or are prepared to make the dozens and even hundreds of call upon businesses sometimes required to secure good, quality vending locations.
Very often the excitement of owning a vending machine business wears off quickly when a vending machine owner tries to get quality vending locations for his or her vending equipment without a vending machine locator.
Facing repeated rejections when proposing placing vending machines at local businesses can deter even the most savvy vending machine owner turned locator.
The right placement can increase returns and minimise the risk of vandalism or theft of your machines.
Our service takes the stress and guess work out of locating your machines.