Cashless Payment Systems for Cashless Vending Machines in Australia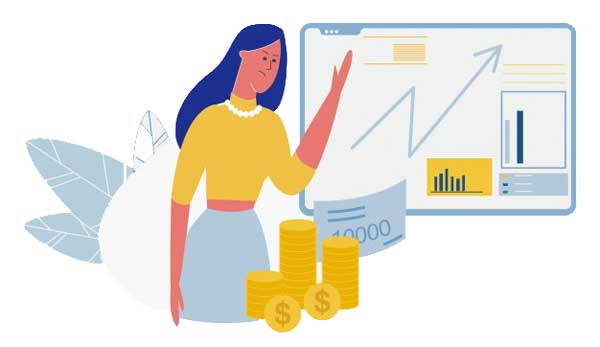 Use our Mobile Phone cashless payment system for vending machines to help you profit and benefit from the advantages of cashless payments.
With our service, you can easily intergrate and operate cashless payment systems for your vending business.
Having a Cashless Payment System in your Vending Machines with a Loyalty ~ Rewards program... will increase your vending machine sales and is the key to the success of any vending business.
Not offering cashless vending machines might restrict your business both in sales and growth.
Nowadays, not everyone carries cash and the exact change all the time time.
However, this should never be a reason to miss a sale.
A cashless payment system for vending machines gives you the opportunity to cater to the needs of customers.
Cashless vending machines have been introduced to occupy an important place in businesses Australia wide.
Are you looking for a cashless vending payment system?
Want to have customers Pay with their Mobile Phone?
Want repeated sales & give offers for your loyal customers?
Well here at Vending Machines Australia we have the solution... thats why you need to adopt and change to Cashless Payment Systems for Cashless Vending Machines in Australia.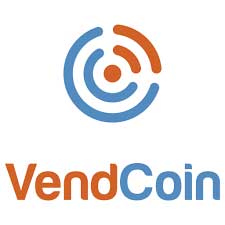 Vending Machines Australia has a new Partner to help in this Cashless Payment Solution in Vending machines of ALL Types.
As a vending owner operator it is very important to utilise ALL possibilities of a Sale and providing conveniance to your vending customers.
Our partner ...Vending On Track & VendCoin is a new and prominent vending operation technology company in Australia.
Specilaising in Moble Phone Payments in Vending Machines.
Thats Right.... PAY with your MOBILE PHONE ~ another great Cashless Payment solution!!
This is 2nd generation Cashless Payment technology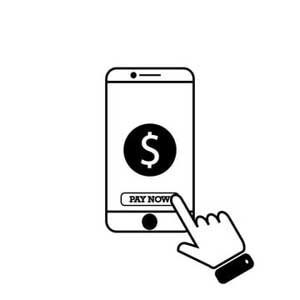 We offer a Mobile Phone cashless payment system for vending machines to help you profit and benefit from the advantages of cashless payments.
With our service, you can easily intergate and operate cashless payment systems for your vending business.
We have designed and built a unique cashless vending payment systems that can take your business to a hight of new profits.
Benefits of our cashless vending payment system:

Improve customer service:
With our system, you are able to offer a better user experience to your customers.
We give you the flexibility to accept every form of payment from the customer.
Increase product sales:
The quick and easy cashless payment system for vending machines increases sales and improves your bottom line : Profit.
With a well-maintained and well-stocked machine, you can encourage your customers to purchase more often and enhance overall customer satisfaction.
Our system uses a Mobile Phone for payment thru our APP : VendCoin This system also has a great feature by enabling vending operators to take advantage of direct marketing via SMS TXT for offering Rewards and Loyalty sales.
This has proven to deliver a INCREASE in Sales from the vending machine up to 39 per cent
Better security:
With our Remote telemetry technology, vending operators are able to securely monitor and manage vending machines even from any remote location.
Better monitoring:
Our cashless vending solutions make it easy for you to get audit and management data to improve your service and enhance your vending business performance.
With this ....You can fine tune your vending machine to get sales information about your customer demands on products,thus adjusting stock products that are more in demand.
Which as you know a Vending Machine has a limited space for having products for sale, so isnt it a best business practise to place High turnover products to sell = more $$$ Profits
Whether you are looking for vending machines that are compatible with credit card payment or vending machine apps, we have the best solutions for you.
Our vending machines Mobile Phone Payment system will surely help your business reap rich rewards.
With our solutions, customers feel more comfortable to make vending purchases being aware that they are using an extremely secure payment system.
Customers help promote your vending business

We understand the importance of ease in managing cashless vending transactions for your vending business, stock levels and rotation thats why we make every effort to simplify the process for you.
If you wish to know more about our cashless payment systems for vending machines, Payments with a Mobile Phone,then please get in touch with us.
Our System takes only 2 minutes to install... its Plug N Play.
Units cost for a VendCoin Unit is about a 3rd of the other brands and our Vending On Track monitoring fees are only $7.70 GST in per machine per month.
Transaction cost is also minimal per transaction... Call Us for a Quote
Mobile Phone Cashless Payment in Vending machines by VendCoin
Some of the Key points
SMS communication is instant and effective and may result in impulse sales of your special offers from your vending machines!
Targeted SMS messages Get Results!
Consumers have become very impulsive and respond instantaneously to their SMS on their hand held mobile devices - 90% of SMS are opened within the first 3 minutes of receiving the message!
We can provide:
- Sorting through and managing your customer database.
- Customized sender ID so your customers know who the message is coming from.
- Composing the right message to target... the right offers... to the the right customers!
- Send at very low cost.


CASH BACK REWARDS
I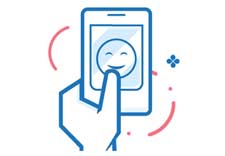 t's always great to be rewarded and with the VendCoin system you can set up your own Vending Rewards Loyalty program... to reward your customers on a site so they can be rewarded with every purchase from your machines.
For a Example:.. You will earn 5 points for every dollar spent.
Or Buy 5 products... Get 1 x Free from your machine.
This has shown to increase sales for when someone is given a FREE Product they will try other products they would normally never BUY.
With that customers have picked a product for FREE and found they liked it so they buy that NEW product 2,3 or 5 times a week. This is a INCREASE to your bottom line... more weekly SALES = More $$$ per vending machine per week.
So a Loyalty Rewards system will improve sales... reports are up to 54 per cent and if you set it up as points, it can be redeemed from your choice of products in any VendCoin equipped vending machine or even a 24-Store micro market.