Vending Machines Repairs & Services
Are you a vending machine operator or vending machine owner?
Has your vending machine broken down and needs to be repaired?
Does your vending machine need a service?
We have qualified vending machine repairers - technicans all over Australia that can repair and/or service your vending machines.
Click on the button below to get your vending machines repaired and/or serviced.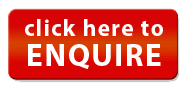 Our qualified vending machine service technicians will visit your vending site and perform any needed vending machine repairs or services.
You read that right. Most of Australian vending machine owners are unaware of the fact that the majority of vending machine repairs or services can be performed on-site!
It doesn't matter whether you have coin operated vending machines, note or card operated vending machines or any other type of vending machine, our qualified vending machine service tecnicians can service and repair your vending machine.
Barring extensive physical damage or extensive damage to your vendor, there is no need to remove the machine from it's sited location/premises.
Our affiliated trained vending machine technicians are specifically qualified to perform on-site vending machine repairs and services. This can be arranged for anywhere in Australia.
This service can include refrigeration re-gasing, coin mechanism repair, note reader repair, vending machine delivery motor repair, non-functioning control boards, set ups, wiring problems and other repair issues.
The vending machine refrigeration and the control board (as this is the brain of the vending machine) are usually a problem from time to time.
Just click on the "click here to ENQUIRE" button, fill out the Request form and we can assist you with getting your vending machine in perfect working order again without the hassle of machine removal!