Workplace Flower Vending Machines
Do you need a free workplace flower vending machine?
We provide free workplace flower vending machines for your workplace / business.
All our workplace flower vending machines come with free onsite service.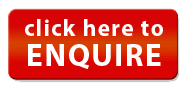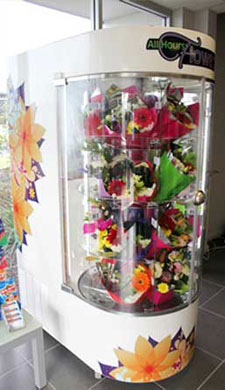 If you're wishing to make a last-minute purchase of fresh flowers then closed stores or busy florist shops are no longer a problem with the workplace flower vending machine.
The workplace flower vending machine provides shoppers with a quick, convenient way of purchasing pre-arranged, fresh bouquets and cut flowers, any time of day or night.
Purchasing fresh flowers from a machine couldn't be easier!
The workplace flower vending machine is ideal for high-traffic areas where minimal space is available, or the setting up of even a tiny flower store is not possible or feasible.
The workplace flower vending machine can be outfitted with a feature that accepts both notes and coins and can supply change.
Our workplace flower vending machine is a multi pricing unit ... this means that each compartment is independent and has a designated label to display and charge any price you wish.
All of the machines have access customer support via our centre where a technician is usually able to solve the problem over the phone.
Major repairs may require sending a vending machine repair technician to the machine in person.
Having a vending machine installed in your business has never been so easy.
Your vending machine will be supplied to you for FREE!
You also get free vending services!
NO COST TO YOU!
NO CONTRACTS!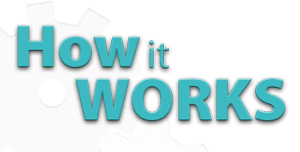 How Does It Work?
Simply fill out our free enquiry form.
We then call you, verify your requirements, organise for a appointment, come to your site and measure up to see where the vending machine (or vending machines if you would like more than one) will be placed.
Our vending machine services to you are free and we take pride in contacting you in a very timely manner.
We always strive to ensure easy and quick placement of your vending machine and you will not have to worry about a thing.
The vending machine will be installed in about 4-5 days from when you say "YES, I want this vending machine".
You get to choose the type of products you want, we set the vending machine up and tailor make it for the selections you have chosen.
Then all vending machines are put on a set weekly / fortnightly run, which means, they get serviced and regularly refilled with your chosen products and even changing products (some products you may want to change to suit your different tastes throughout the year).