Workplace Cigarette Vending Machines
for Licenced or Gaming Establishments
Do you need a free workplace cigarette vending machine?
We provide free workplace cigarette vending machines for your licenced establishment / workplace / business.
All our cigarette vending machines come with free onsite service.
By law, these cigarette vending machines are only permitted to be placed in licenced or gaming establishments such as Pubs, Night Clubs, Hotels, Motels, Clubs, RSLs, Casinos etc.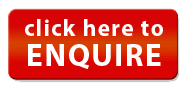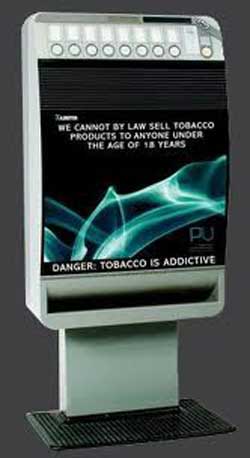 Receive a FREE cigarette machine installed, serviced and refilled for your establishment … all on a regular basis ... all at NO COST to you.
We offer great cigarette machines and cigarette vending services.
If you're interested in increasing the profits in your business, then getting a cigarette vending machine is a fast and convenient solution.
We endeavour to offer the largest selection of well-known cigarette brands, reliable modern cigarette vending machines with note-readers and change giving functions as well as offering a very competitive "Remuneration Package".
We can also arrange for a commission on sales if required.
Our cigarette vending service offers you an online facility operating 24 hours - 7 days a week to enable you to report any issues with your cigarette vending machine at any time … such as running out of stock, the unforeseeable breakdown and low change amount on your cigarette machine coin float.

What We Offer:
Commission … We offer a very competitive commission rate!
Commission rates are worked on a sliding scale, higher volume sales will increase rates accordingly.
Higher commissions can be negotiated in accordance to cigarette vending pricing.
Payments can be either cash or cheque accompanied by a detailed slip stating fill dates and sales information.
Commissions are paid at end of each month.
More turnover = More profits $$$
Cigarette Brands … No limitations … Great selections! Your choice of leading well-advertised brands.
Specifically tailor-made selections for the setup of your cigarette vending machines.
Service … Regular restocking and maintaining of your cigarette vending machine.
Advertising Setup … Your choice of display on your cigarette machine advertising panel.
Contracts …You are not bound by any contractual agreements, under standard servicing.

Having a vending machine installed in your business has never been so easy.
Your vending machine will be supplied to you for FREE!
You also get free vending services!
NO COST TO YOU!
NO CONTRACTS!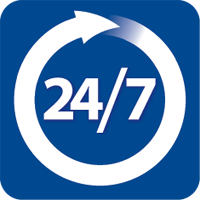 You get to choose from all the leading brands of cigarettes or any other products you wish to have in your vending machine.
Your machine will be tailor made to suit you and your staff and visitor needs.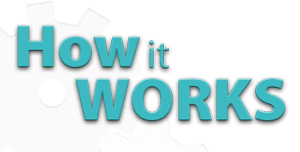 How Does It Work?
Simply fill out our free enquiry form.
We then call you, verify your requirements, organise for a appointment, come to your site and measure up to see where the vending machine (or vending machines if you would like more than one) will be placed.
Our vending machine services to you are free and we take pride in contacting you in a very timely manner.
We always strive to ensure easy and quick placement of your vending machine and you will not have to worry about a thing.
The vending machine will be installed in about 4-5 days from when you say "YES, I want this vending machine".
You get to choose the type of products you want, we set the vending machine up and tailor make it for the selections you have chosen.
Then all vending machines are put on a set weekly / fortnightly run, which means, they get serviced and regularly refilled with your chosen products and even changing products (some products you may want to change to suit your different tastes throughout the year).